MINT AMBASSADOR PROGRAM
✨ Get the following free items.

✨Get a personal 20% discount code for your followers

✨ You will automatically receive 10% commission for every order generated by your code.
✨ Monthly payment of your commission

Any shipping costs incurred will be reimbursed to you afterwards!
Follow the steps below to request free products:
Add the products to the shopping cart.
Go to the checkout page.
Fill out all required information.
Enter the 100% off discount code you received on Instagram.
Apply the discount code to ensure the items are free.
Any shipping costs incurred will be reimbursed to you afterwards!
THE HOLLYWOOD SMILE ORAL CARE LINE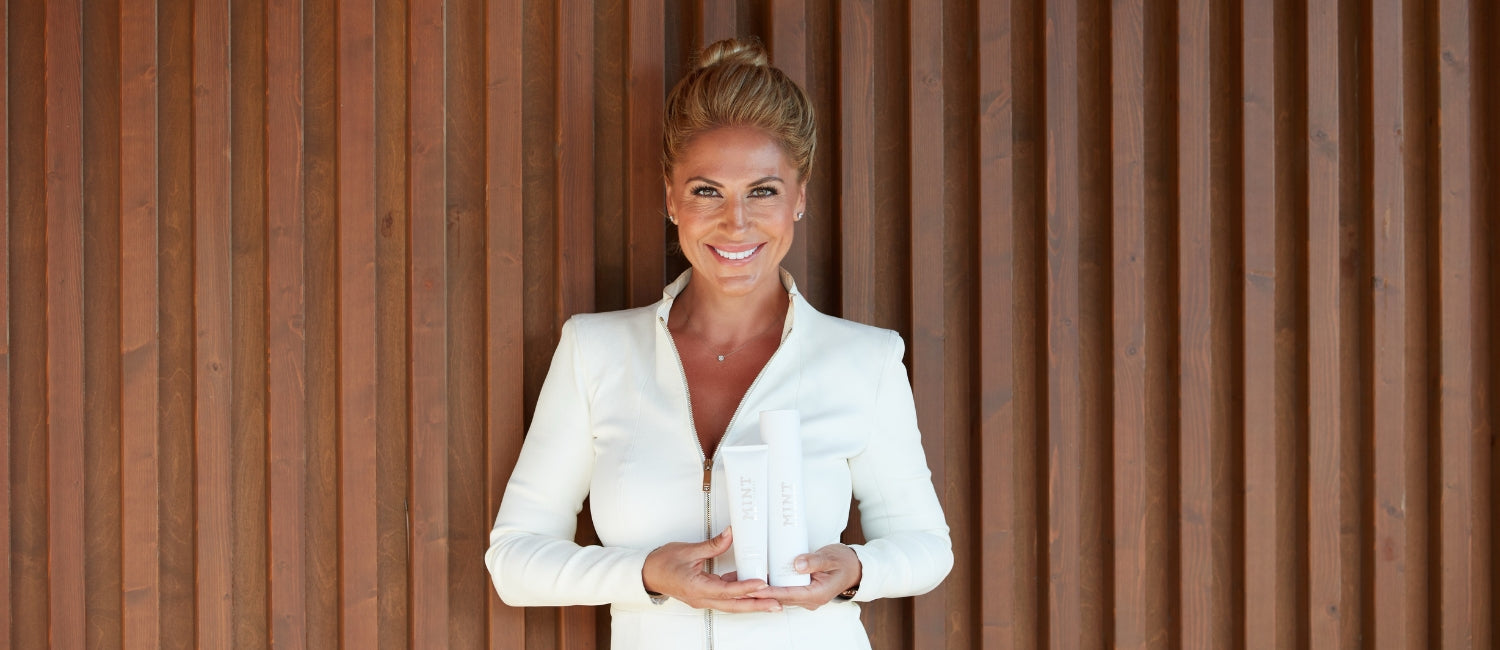 THE INNOVATION BY DR. MINTCHEVA
The most beautiful accessory of Hollywood stars are sparkling white teeth and a flawless smile that almost dazzles. How do you get that perfect Hollywood smile? The secret is our Hollywood Smile Oral Care line. In addition to the new whitening toothpaste, there is now also the whitening Hollywood Smile mouthwash, which transforms your smile into an irresistible radiance à la Julia Roberts.
Dr. Mariana Mintcheva
✔︎ MICROPLASTIC-FREE ✔︎ NATURAL INGREDIENTS ✔︎ PERFECTLY MATCHED
BRIGHTENING BOOSTER FORMULA WITH LONG-LASTING PROTECTION
Thanks to the unique and protected MPT1 Ultra Polish Technology©, the MINT Hollywood Smile toothpaste cleans particularly thoroughly and is gentle on the gums.
In addition, the whitening formula with the Hero active ingredient peroxide boosts the teeth whitening effect - the yellow pigments in the teeth are demonstrably reduced and the teeth are immediately whitened.