MINT TOOTHPASTE WITH FLUORIDE
85ml
Regular price

Sale price

$25.00

Unit price

$29.41

per

100ml
Professional toothpaste to protect against discoloration and tooth decay
MPT1 Ultra Polish Technology© with perlite as a cleaning agent
High cleaning performance with low abrasion
To protect against tooth decay
Free from: microplastics, abrasives, PEG's, parabens & titanium dioxide
100% vegan
RDA value: 37
Radiantly beautiful teeth with that extra portion of protection

The MINT toothpaste with fluoride has a high cleaning performance and at the same time a low abrasion value - 37 out of a possible 250. This is made possible by the unique MPT1 Ultra Polish Technology © - the heart of all MINT pastes. The natural cleaning agent perlite, a volcanic glass, removes deep-seated discolouration in the tooth and also smoothes the tooth surface, making future discolouration more difficult to adhere. This brings out the natural whiteness of teeth without damaging the enamel.
The low RDA value was officially confirmed by the University of Indiana.

Good to know: what does fluoride do?
Fluoride is a natural component of teeth and bones and plays a protective role, especially in the outer layer of the teeth - the enamel. As soon as certain acids get on the tooth, minerals contained in the tooth are dissolved out and the tooth is susceptible to the development of caries. Fluoride can contribute to remineralization and act as a kind of protective shield on the tooth.
APPLICATION NOTICE

Clean your teeth two to three times a day for about 2-3 minutes. For optimal cleaning, place the toothbrush at a 45 degree angle to the gums. Then move the bristles in a circular motion over the outer and inner surfaces of your teeth. Brush the released coating with gentle wiping movements in the direction of the chewing surface and then rinse your mouth thoroughly. Important note: Please note that the toothpaste should not be swallowed!

Dr. Mintcheva recommends using MINT Fluoride Toothpaste in the morning to provide valuable protection for teeth throughout the day.
INGREDIENTS

Sorbitol, Aqua, Cellulose, Propylene Glycol, Hydroxyapatite, Hydrated
Silica, Disodium Pyrophosphate, Tetrapotassium Pyrophosphate, Sodium C14-16 Olefin Sulfonate, Perlite, Aroma, Cellulose Gum, Menthol, Mentha Piperita Oil, Mentha Viridis Leaf Oil, Sodium Fluoride, Sodium Saccharin, Eucalyptol, Limonene
SHIPPING INFO

Standard shipping within Germany is free of charge for orders over €35.

You can find everything else about shipping and returns here .
CONTACT US

To ask? Contact the MINT team 24/7 by email: info@mint-cosmetics.com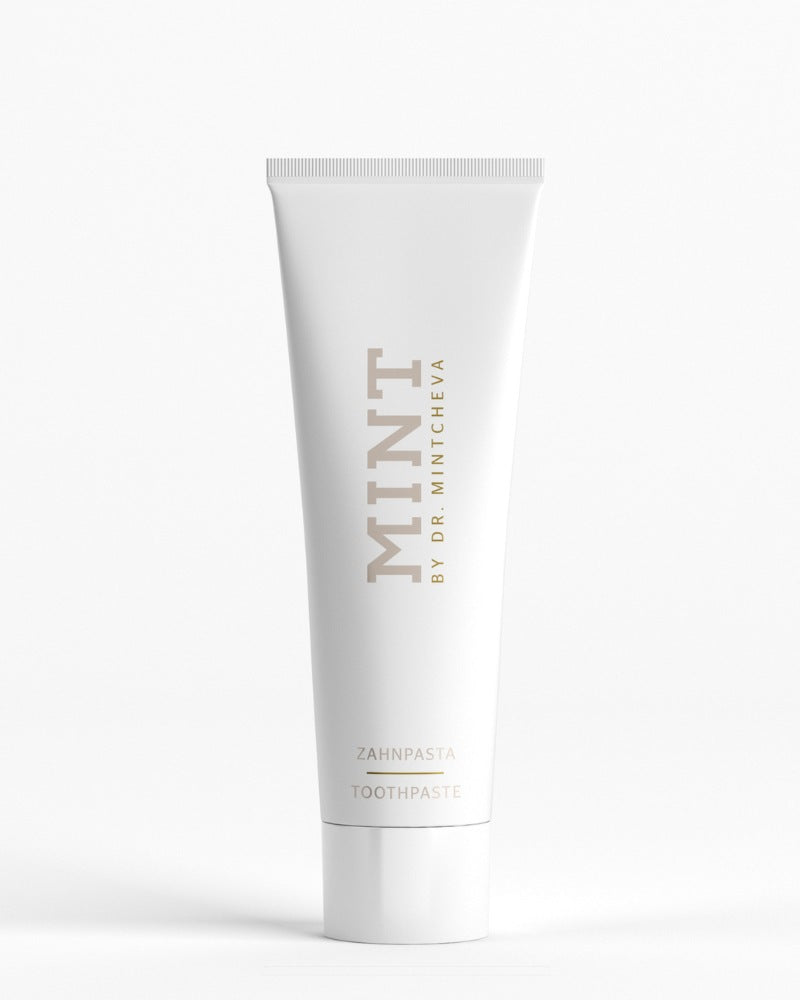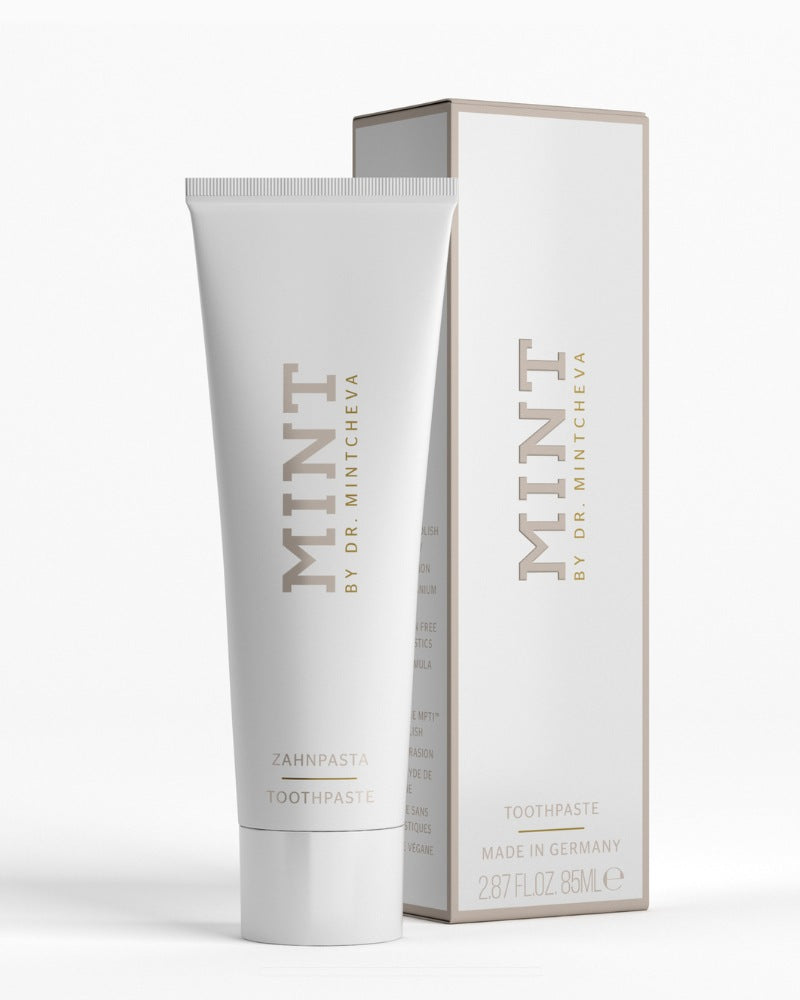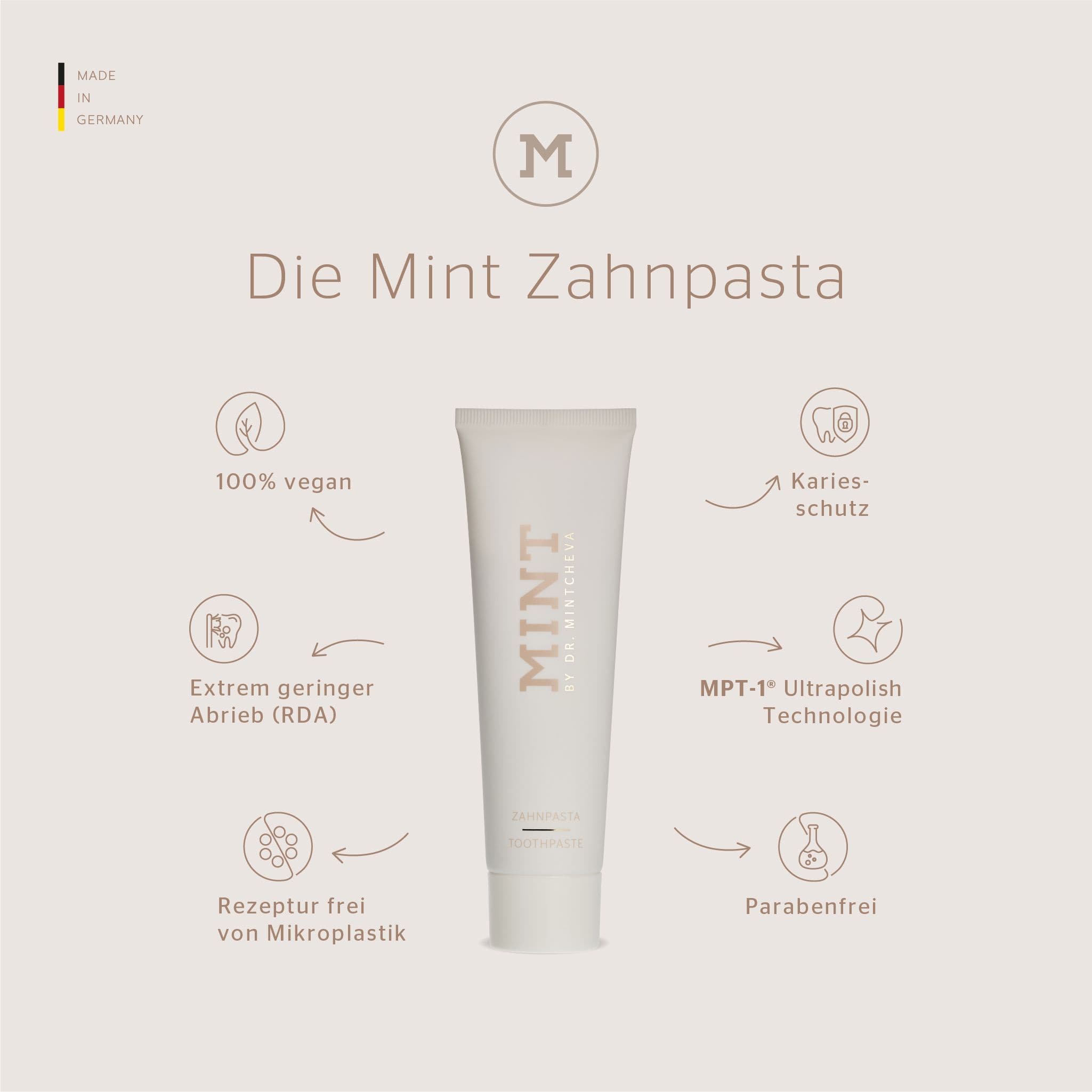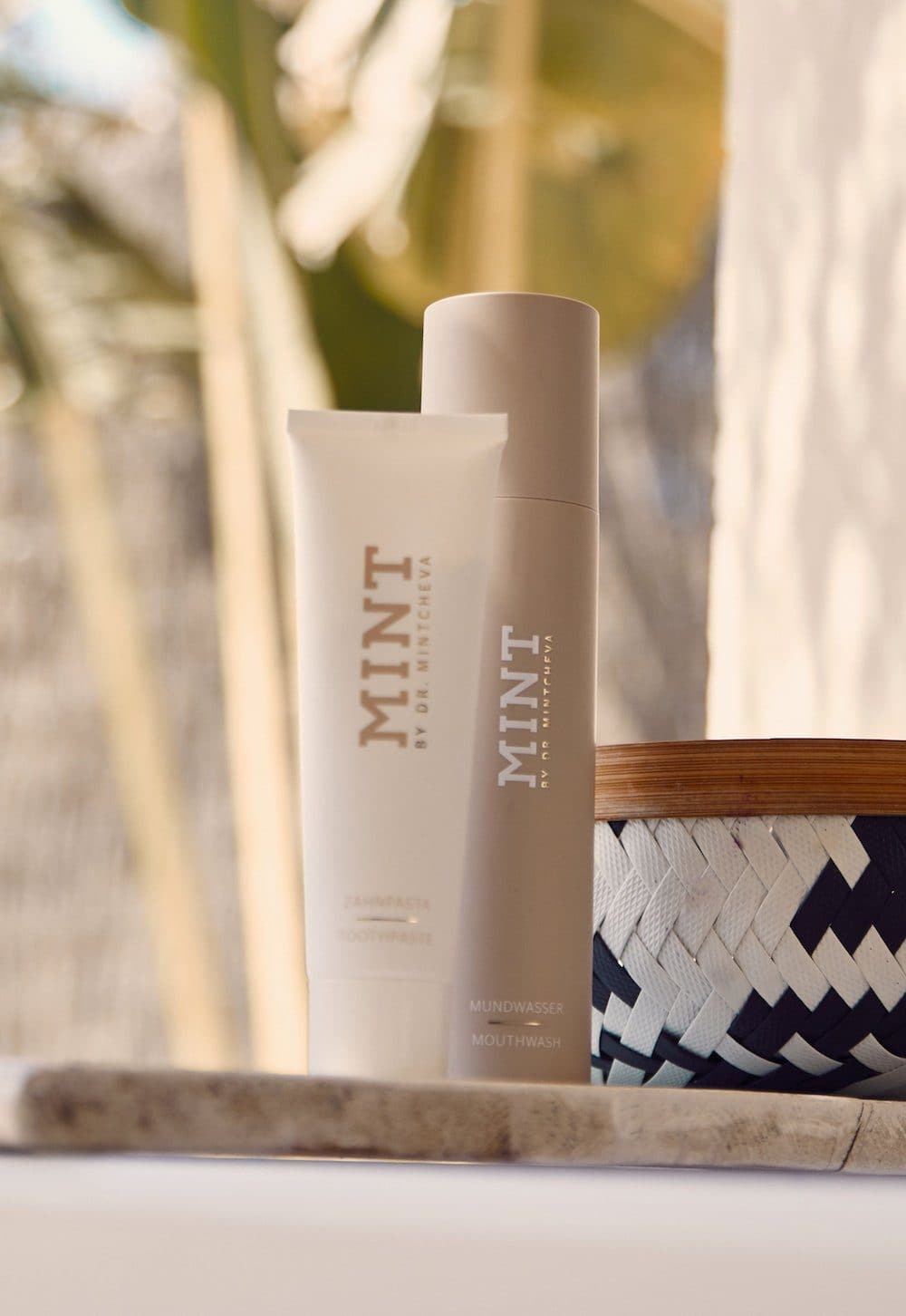 OUR PROMISE
SHIPPING FASTER

Delivery in 1-3 working days

SUSTAINABLY PRODUCED

Co2 neutral cardboard boxes
"I want to give everyone a confident smile!"