Classic and all-time favorite for the perfect kissable mouth
The red lipstick is a real classic with a long tradition. The first red lipstick was developed in 1883. The Parisian perfumer and chemist Guerlain had the idea of ​​enriching red pomade with beeswax, deer tallow and castor oil and shaping it into a stick. Who would have thought back then that this idea would one day become the most successful beauty product in the world?
Today, the red lipstick is an integral part of every bathroom. But it's not just a beauty product, because it does so much more for us: it's our daily companion, an extra portion of self-confidence, or even the annual Christmas tradition.
However, many women do not dare to put red make-up on their lips because many lipsticks make their teeth look yellow. This is because reddish lipsticks often contain orange pigments. These visually emphasize the yellow parts of the tooth. Instead of the orange pigments, our MINT lipstick contains blue pigments that make the teeth shine brighter. The red color also looks richer.
For many of us, Christmas is the opportunity to wear a festive outfit. The little black dress, the sequined blazer or elegant velvet materials give us a special esprit on the holidays. The red lipstick is the perfect partner for festive styles. He never steals the show from the special robe, he corresponds with it and gives it that certain sparkle.
The right lip care and preparation is essential to ensure that the red classic nestles perfectly, lasts long and is particularly expressive.
Our set-by-step routine for the perfect red kissable lips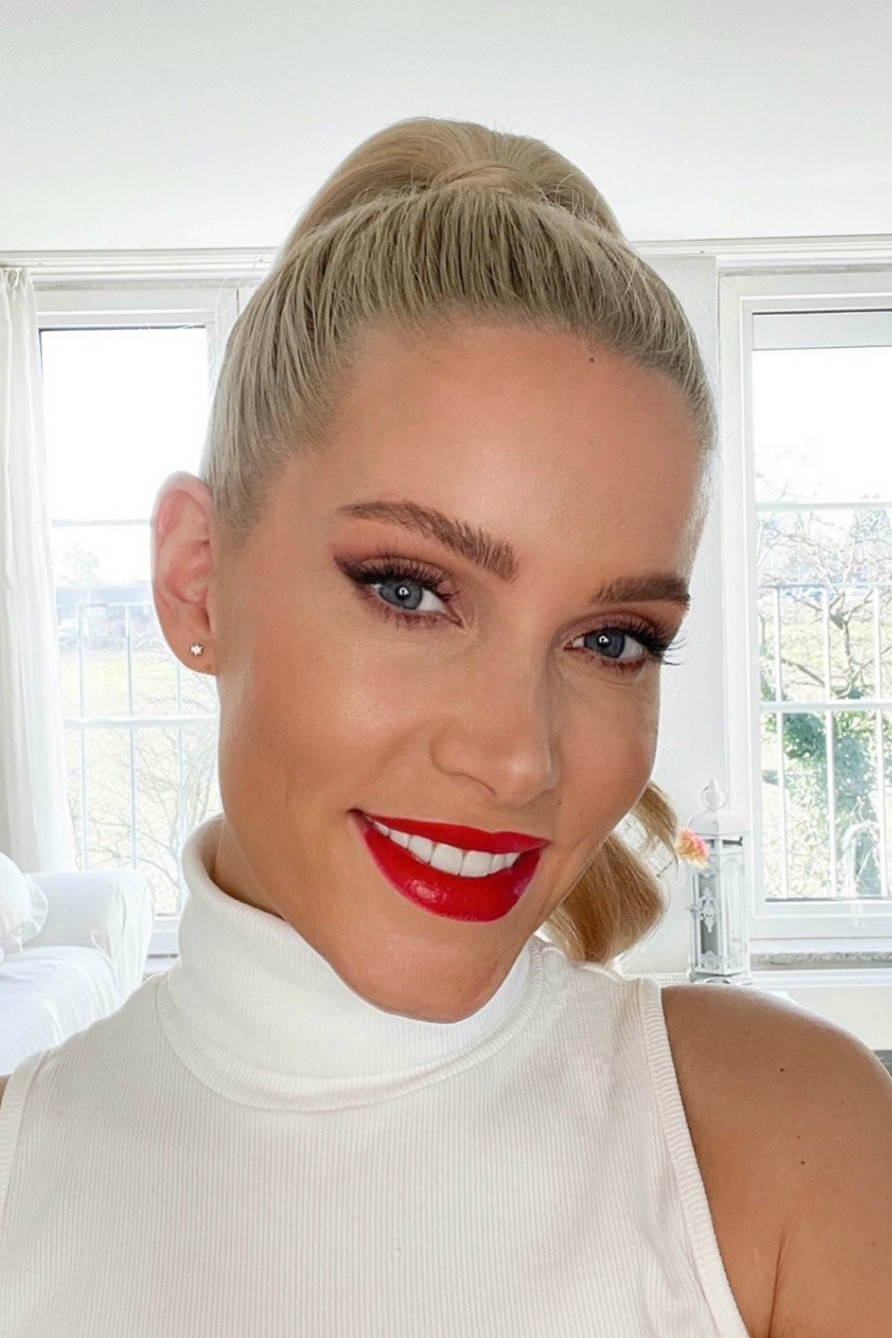 Gently remove brittle skin from your lips with our MINT lip peeling and seal the lip skin with the shea butter it contains. This treatment is the basis for an even lip color and extra-long hold.
First, use the contour pencil to precisely trace your lip contours and then color in the entire surface of the lips. To make your lips look nice and full, you can trace the contour on the outer lip line. This automatically conceals small wrinkles on the edge of the lips.
Now apply the lipstick generously to your lips. Spread it out by gently sliding the lips over each other. You can then press a cosmetic tissue between your lips so that you don't get any residue on your teeth.
We hope you enjoy your very special performance!