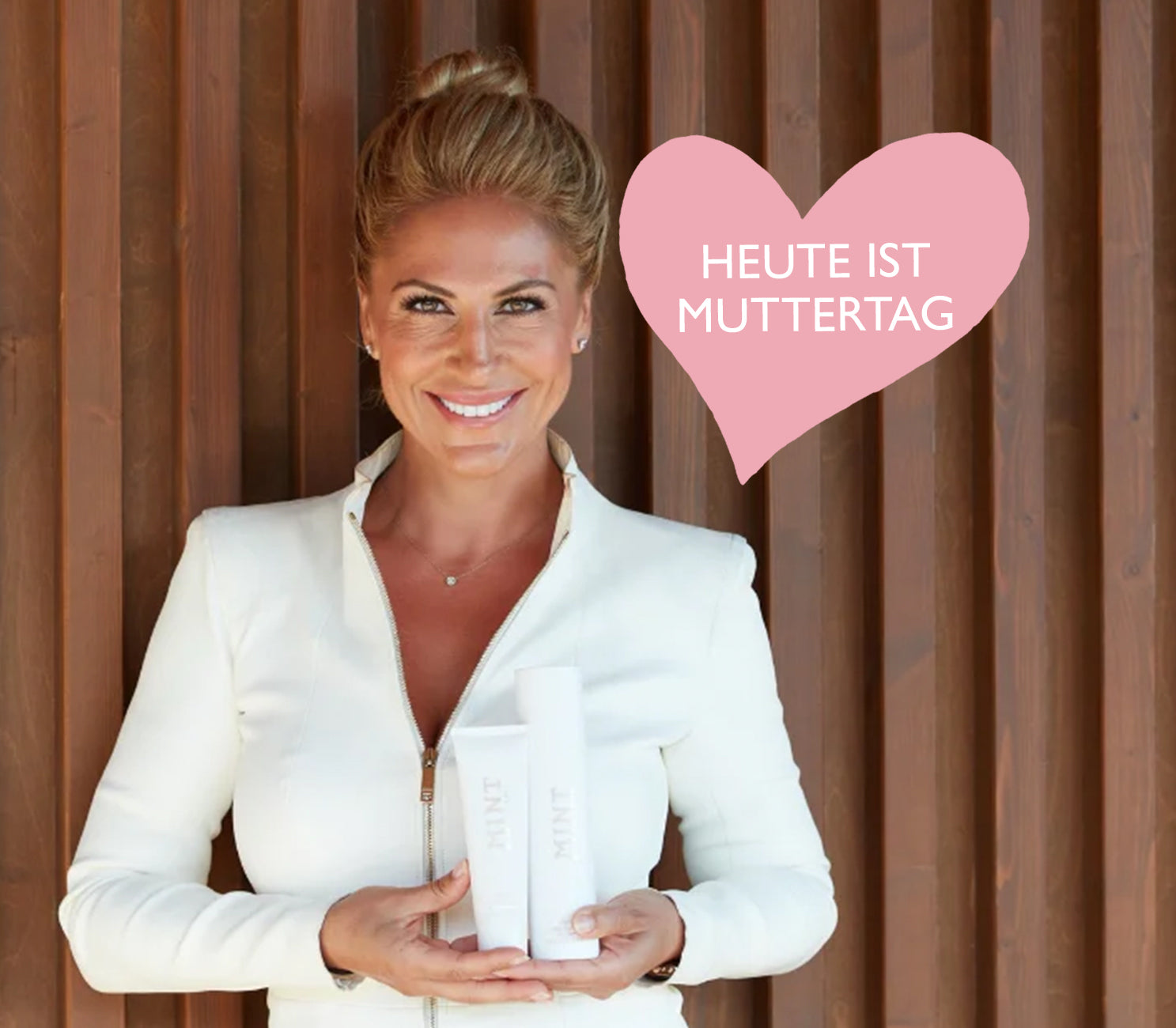 gift yourself
10% on the entire Hollywood Smile line!
MINT Mother's Day highlights
the care for your smile
EVERYTHING YOU NEED FOR A BRIGHT SMILE!
MINT DAILY ESSENTIALS SET

MPT1 Ultra Polish Technology© - the heart of all MINT pastes. The natural cleaning agent perlite, a volcanic glass, removes deep-seated discolouration in the tooth and also smoothes the tooth surface, making it more difficult for future discolouration to adhere.

DISCOVER NOW

MINT hollywood smile toothpaste

Radiantly beautiful teeth with that extra portion of protection. The MINT toothpaste with fluoride has a high cleaning performance and at the same time a low abrasion value. 39 out of a possible 250.

DISCOVER NOW

MINT HOLLYWOOD SMILE MOUTH WASH

Our innovative mouthwash with vitamin B12 and hydrogen peroxide gently whitens the teeth and at the same time ensures optimal cleaning and care of the interdental spaces.

DISCOVER NOW
✔︎ MICROPLASTIC-FREE ✔︎ NATURAL INGREDIENTS ✔︎ PERFECTLY MATCHED
10% off the Hollywood Smile line
Treat yourself to Mother's Day!